Why the Customer Data Quality Check?
An accurate customer base is crucial. If your data is outdated, incomplete or incorrect, it will cost you money and you will not be able to reach your (potential) customers (properly). In addition, incorrect insights can be obtained, wrong conclusions can be drawn and undesirable decisions can be made. To ensure that your customer base is in perfect order we have developed the Customer Data Quality Check. It contains a complete package that guarantees optimal data quality for your customer base.
Perfect data quality
The Customer Data Quality Check consists of the Person Checker, Address Checker, Phone Checker and Email Checker as standard. All personal data, addresses, telephone numbers and email addresses within your file are validated, cleaned, corrected and supplemented. Optionally, we can also provide other data, such as company data or, for example, indicate whether your customer database contains deceased persons, whether relocations have taken place and whether it contains organizations that are bankrupt.
This product can be used directly via the Matrixian platform!
Benefits
An accurate customer base

Always reach the right (potential) customers

Reconnect with dormant accounts

Increases reach and thus conversion

Prevents costs for returns

Prevents image damage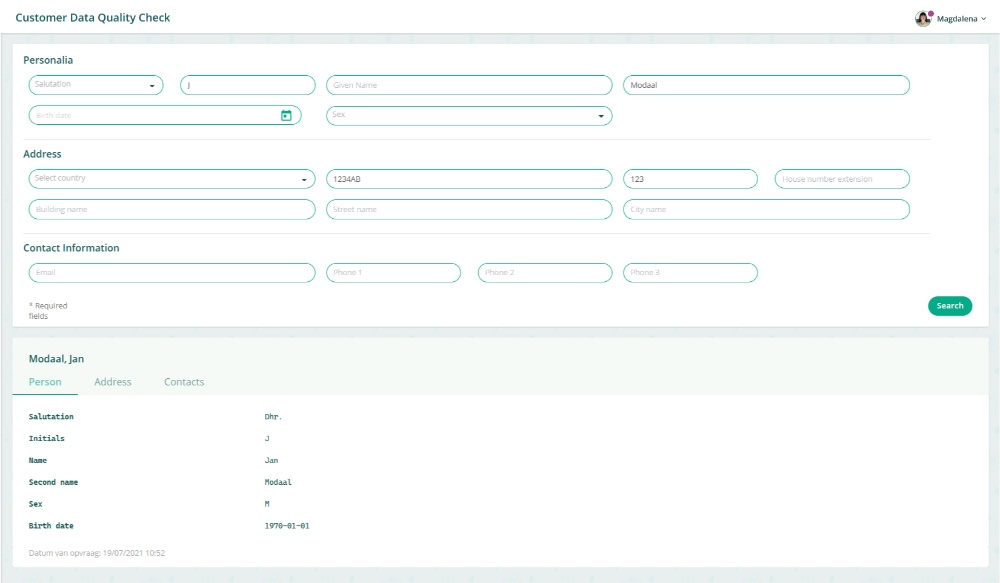 International Address Checker
International Email Checker
International Phone Checker
Data Enrichment
Are you interested in the possibilities? Please do not hesitate to contact us.