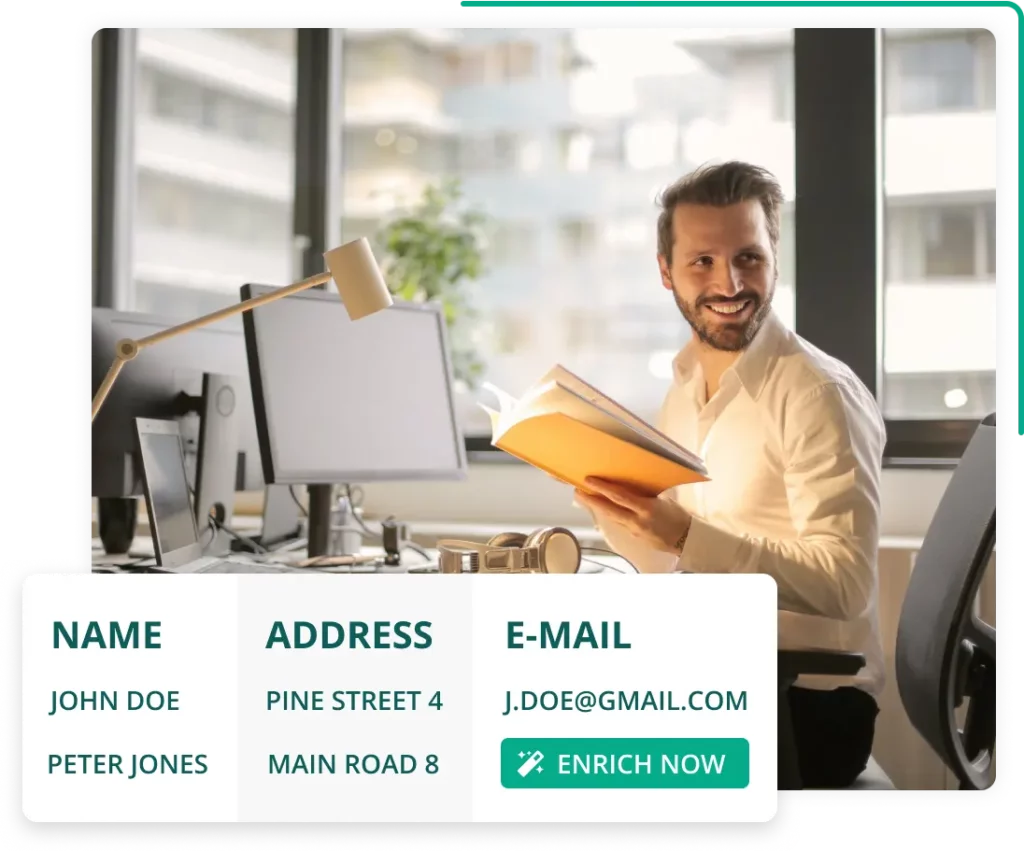 Why Data Enrichment?
A complete customer base is important as you cannot (properly) reach your (potential) customers when data is missing. Our Data Enrichment solution ensures that your customer base is always up-to-date with current data about your customers and leads. This way you are assured of complete data and your actions always reach the right people.
Always an up-to-date and complete customer base!
With our Data Enrichment solution missing data in your customer database can be added. This starts with validating the contact information you already have, such as names, addresses, phone numbers, and email addresses. We can then enrich your database with specific wishes such as real estate, location and socio-demographic data.
This product can be used directly via the Matrixian platform!
Benefits
An accurate customer base

Always reach the right (potential) customers

Reactivate sleeping accounts

Enrich your database with specific wishes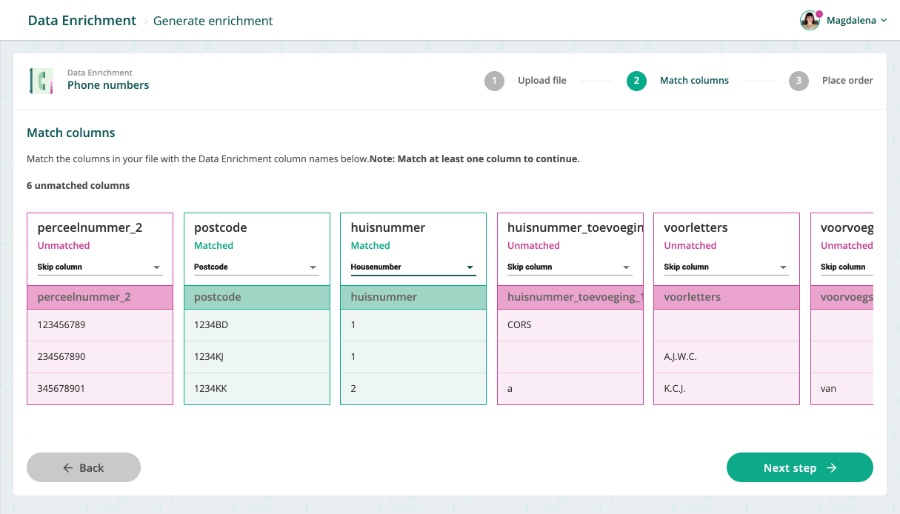 Target Direct
Customer Data Quality Check
Are you interested in the possibilities? Please do not hesitate to contact us.