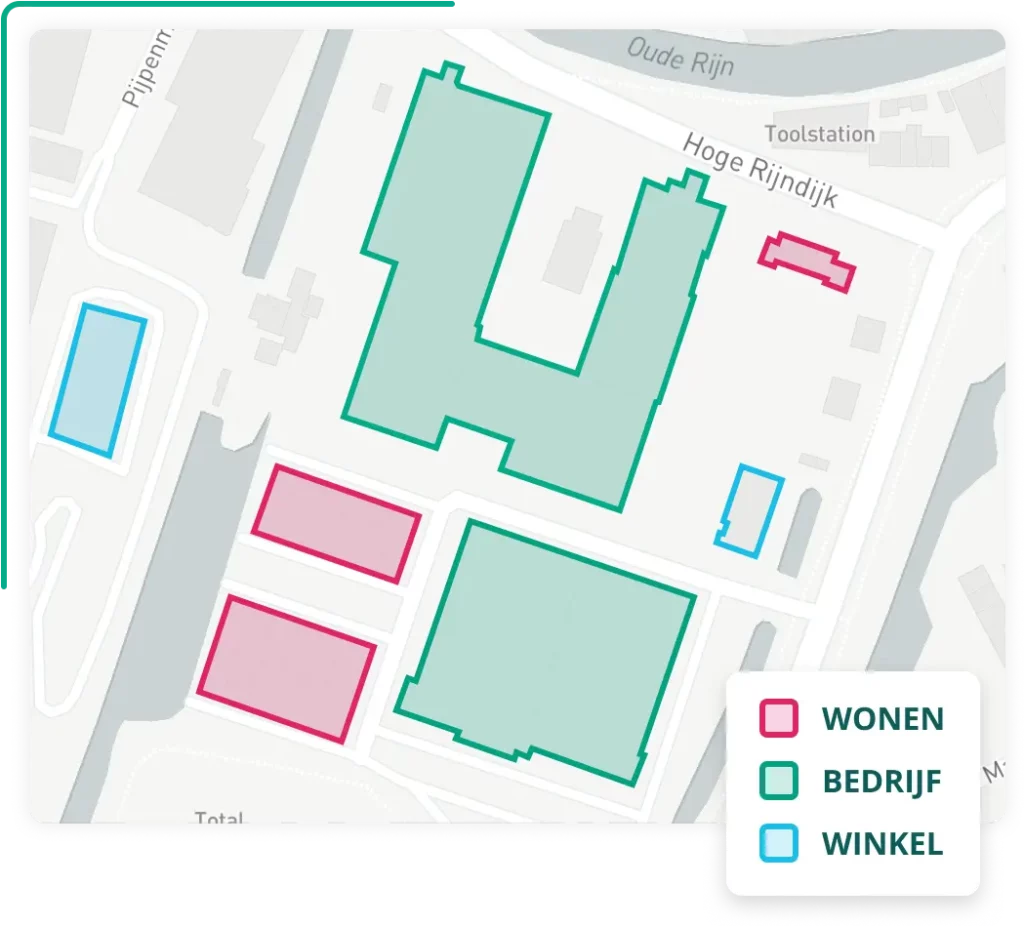 Why Matrixian Map?
For many people data is seen as abstract information. It is therefore valuable to use Matrixian Map, an interactive map that shows an enormous amount of data in one figure. It helps to make complex analyzes understandable, to see new opportunities and to make data-driven decisions.
Customized data visualization
With our large amount of location, POI, real estate, household, company, mobility and logistics data, we can design very extensive maps that provide insight into trends, outliers and patterns. This way you can suddenly see where your product or service has the potential to conquer the (local) market, in which neighborhoods houses are being built, where the traffic flow needs to be improved and so on. 
Benefits
Visualize (your own) data on a map
Gain valuable insight
Make data-driven decisions
Embed your map into any desired online platform
Possibility to use your own corporate identity
Possibility to show real-time data that is updated constantly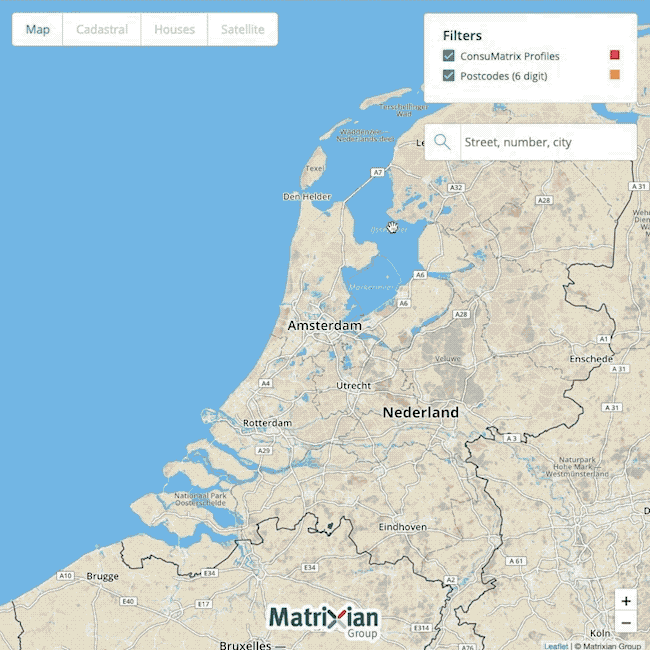 Mobility Map
Sustainable Roofs Opportunity Map
Charging Stations Opportunity Map
Are you interested in the possibilities?
Please do not hesitate to contact us.
Would you like to use our products?
Register directly for our platform.