Why the Object Information Tool?
As a real estate professional you know better than anyone how difficult it can be to collect property data. Whether you want to do an investment, backup a sales pitch or conduct housing market research. Collecting all information can be a time consuming process. We have therefore built the Object Information Tool, a smart application that gives you direct access to all information about a chosen object, clearly presented in one digital overview.
All real estate data in one digital overview
For each entered address the Object Information Tool provides extensive information, such as BAG data, WOZ values, transaction prices, constructional information, the energy label, a cadastral map and comparable transactions. After you have found the desired information you can easily select it and include it in your Object Report (PDF), completely in your own brand style! This gives you a nice overview and presentation material of all the object information you need.
Benefits
The richest real estate database in the Netherlands
All real estate information digital in one place
Easy to export as PDF file
Clear presentation material (available your own brand style)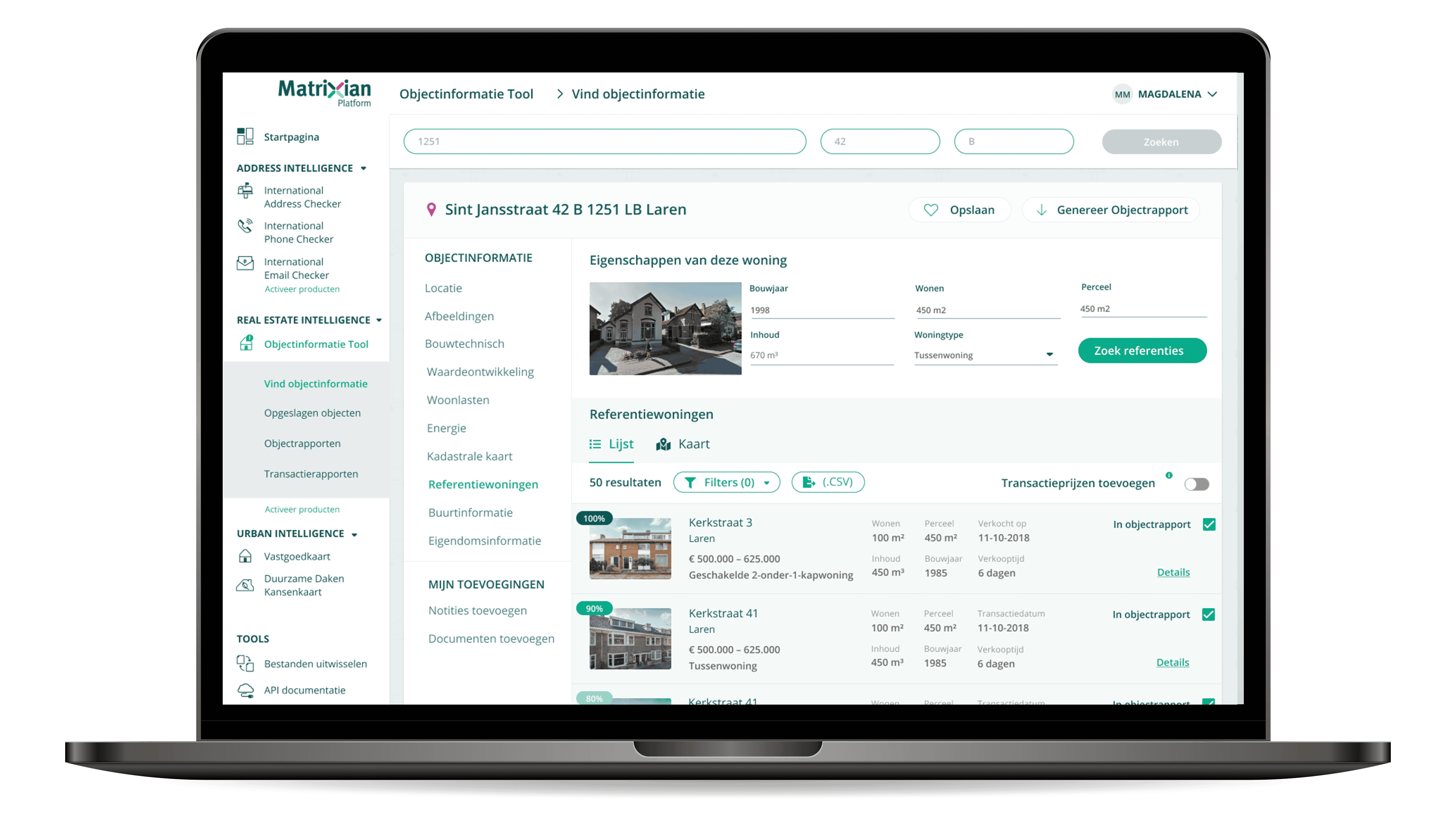 House Value Report
Real Estate Data
Automated Valuation Model (AVM)
Are you interested in the possibilities?
Please do not hesitate to contact us.
Would you like to use our products?
Register directly for our platform.