Today, the data technology company Matrixian and real estate fair PROVADA announced a long-term partnership. With a three-year participation contract, both parties want to help innovate the real estate sector. In this way, Matrixian will continue to provide visitors with data-driven real estate solutions at its 'own' location in the coming years. 
Matrixian has been an exhibitor at PROVADA for several years now. As a 'Location Driven Data Company', it digitizes every real estate object in the Netherlands and links all systems and data sources so that professionals are given maximum help in finding, valuing, and analyzing real estate. With this, "knowing what you have" and "knowing where the potential lies" takes on a whole new meaning.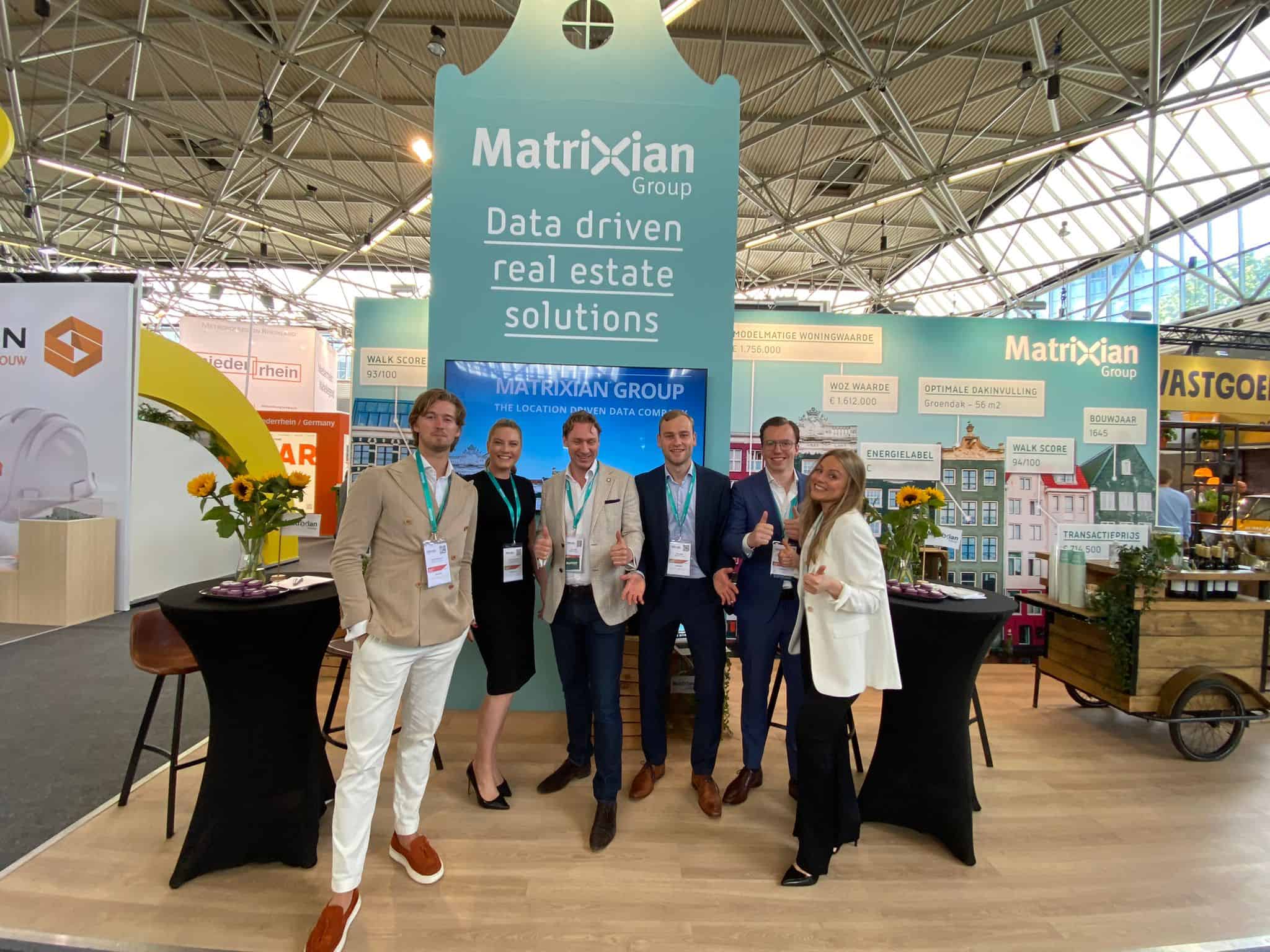 Luke Liplijn, founder and CEO of Matrixian Group: "We are very much looking forward to continuing our great collaboration with PROVADA. During the upcoming exhibition participations, we want to introduce everyone in the real estate world to our data-driven real estate solutions. We will do so again with a number of inspiring presentations, round table sessions, and other activities. In addition, it is the ultimate opportunity to strengthen our existing relationships and meet new professionals in the field."

John Schreuter, PROVADA: "It is great to see how the real estate sector has embraced digital solutions and innovations in recent years. At PROVADA 2022, Matrixian already showed the enormous opportunities for smart use of data. We are very happy to welcome Matrixian as an exhibitor in the coming years and that they can share their knowledge and solutions with our visitors and exhibitors".
Object Information Tool
Automated Valuation Model (AVM)