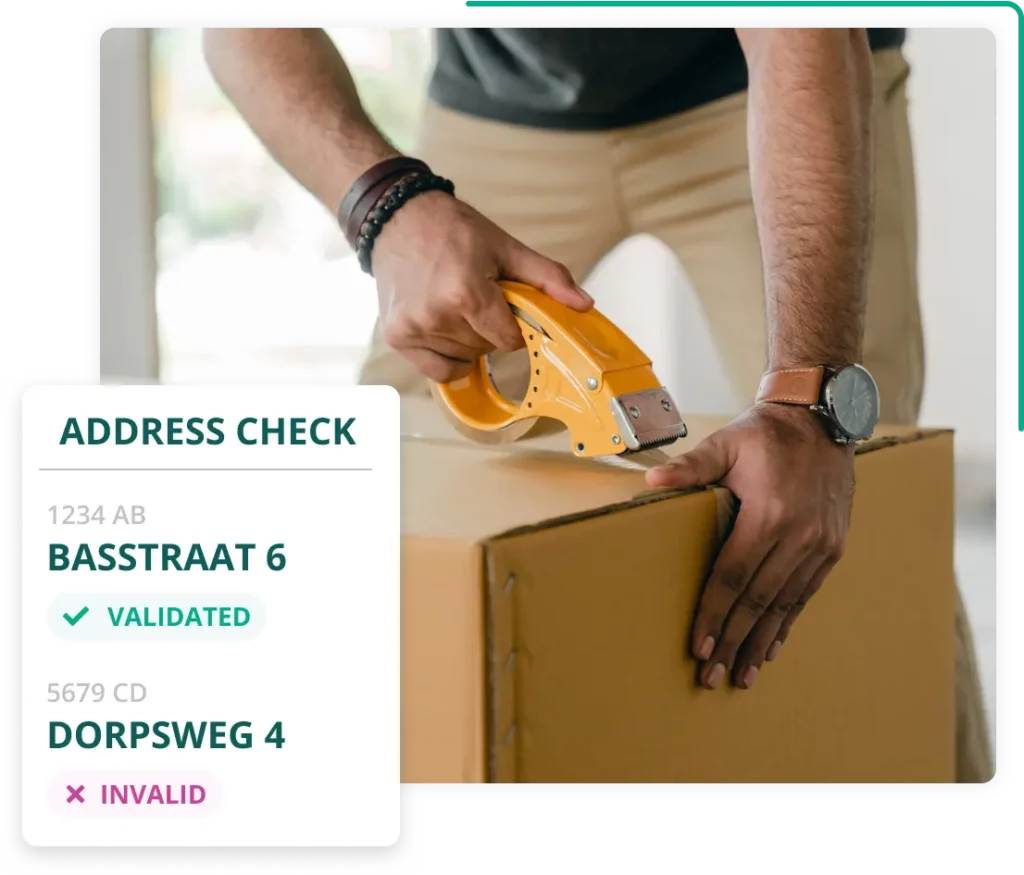 Why the International Address Checker?
It often happens that customers enter their addresses incorrectly or incompletely when purchasing a product or subscribing to a service online. This is annoying as it causes unnecessary costs because your mail or package does not arrive (properly). That is why we have developed the International Address Checker, a smart tool that guarantees the correctness of addresses from 197 countries in your customer database. This way you can send mail and parcels with peace of mind and you avoid unnecessary costs.
Correct addresses in your customer base
The International Address Checker helps your customer to enter his/her address correctly. A link with our data immediately checks whether an address exists and whether it has been written faultless. If this is not the case we will immediately offer the correct alternative. In addition, we also offer batch cleaning which means that we clean up your entire address file.
This product can be used directly via the Matrixian platform!
Benefits
Ensures qualitative data input

Correct addresses in your data file

Improves the customer experience

Increases reach and thus the conversion

Prevents costs for returns

Fast response time

Completely international

Delivery forms
In order to provide you with the best possible service, we have made the International Address Checker available in various ways. You can implement our address validation software in your own systems by means of an API or plugin (via Magento and Woo Commerce), or you can also simply upload a file, after which we will send it back to you 100% validated.
International Phone Checker
International Email Checker
Are you interested in the possibilities? Please do not hesitate to contact us.
Would you like to use our products?




Register directly for our platform.