Reference House Search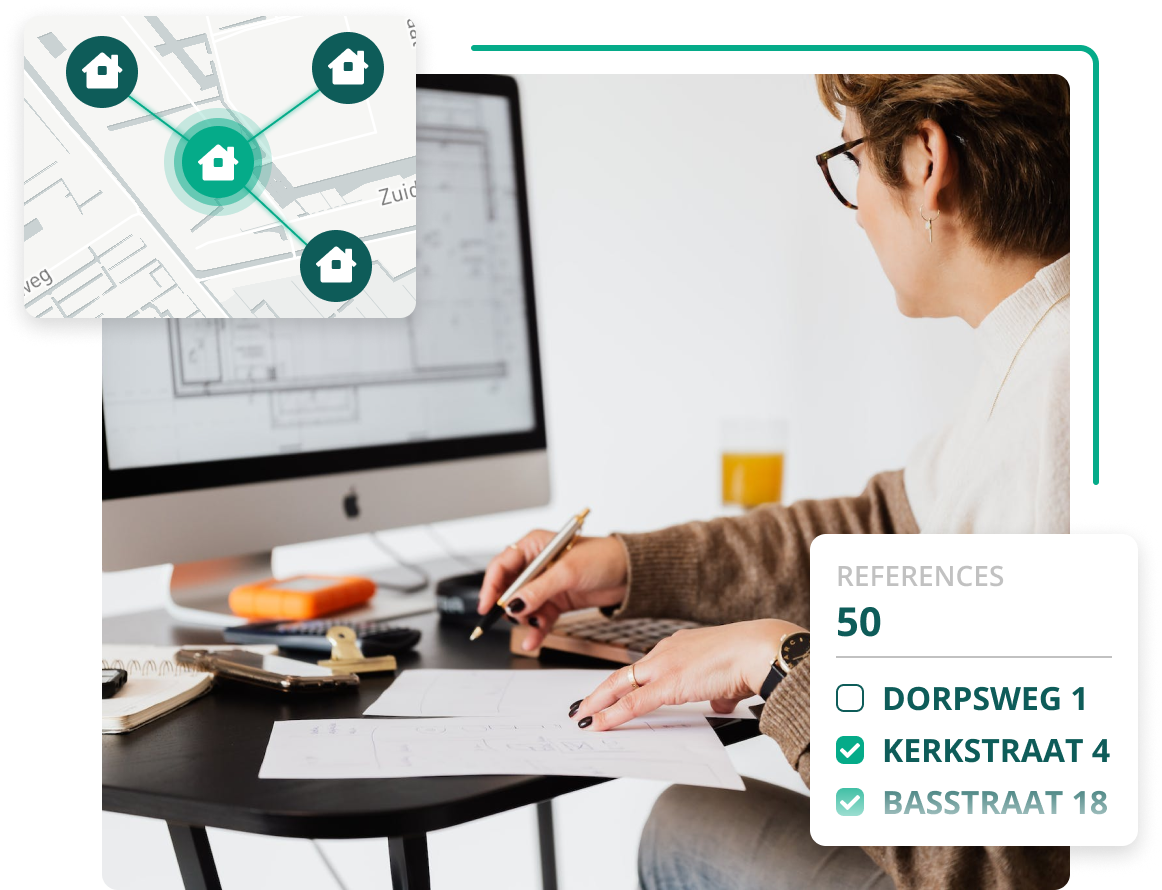 Why the Reference House Search?
As a real estate professional you know better than anyone else how important it is to have reference houses. Whether you aim to substantiate an investment decision,  support a sales pitch, or conduct in-depth housing market research, reference houses play a crucial role. That is why we have developed the Reference House Search, a smart tool that provides easy access to relevant reference houses. This tool saves you a significant amount of time and enhances the quality of your house valuations.
Qualitative reference houses for your valuation
After filling in an address the Reference House Search delivers 50 to 100 reference houses within a radius of five kilometers and a transaction price up to 5 years old. The reference houses appear in an overview list and on an interactive map of the neighborhood, where you can filter on what is displayed. You can view various details per reference house, such as house features, photos of the interior and exterior and a value range of the purchase price. After you have found the right reference houses, you can easily export them as an Excel file (CSV file). You can also choose to generate a Reference House Report (in your own corporate identity), where you will receive the most recent purchase prices of reference houses in addition to the available property information. You can compile the report yourself by selecting the most relevant reference houses. You pay € 0.69 per property that you include in your report (PDF file).
Benefits
The most complete reference house data in the Netherlands
Based on current purchase prices
Shows all reference houses including a top three on a map
Insight into detailed data such as photo of the interior and exterior
Easy to export as an Excel file
Generate a Reference House Report with the most recent purchase prices of reference houses (in your own corporate identity)
Avix House Value Report
Real Estate Data
CRE Transactions
Are you interested in the possibilities?
Please do not hesitate to contact us.